WHAT MAKES US DIFFERENT
At Set N' Stone we're a family owned and operated business. We treat each family we serve as if they are a part of our own. Not only do we offer a selection of the finest materials, but our design process exceeds all expectations. With our design staff, we are able to create colored renderings of exactly how your memorial will look, prior to being engraved.
Families have the ability to view their memorial on our large screen, making the monument look as life-like as possible. From there, if the family wishes, we are able to provide any revisions necessary to ensure the memorial looks exactly the way you want it to be. This allows our families to create the perfect memorial to represent their loved ones.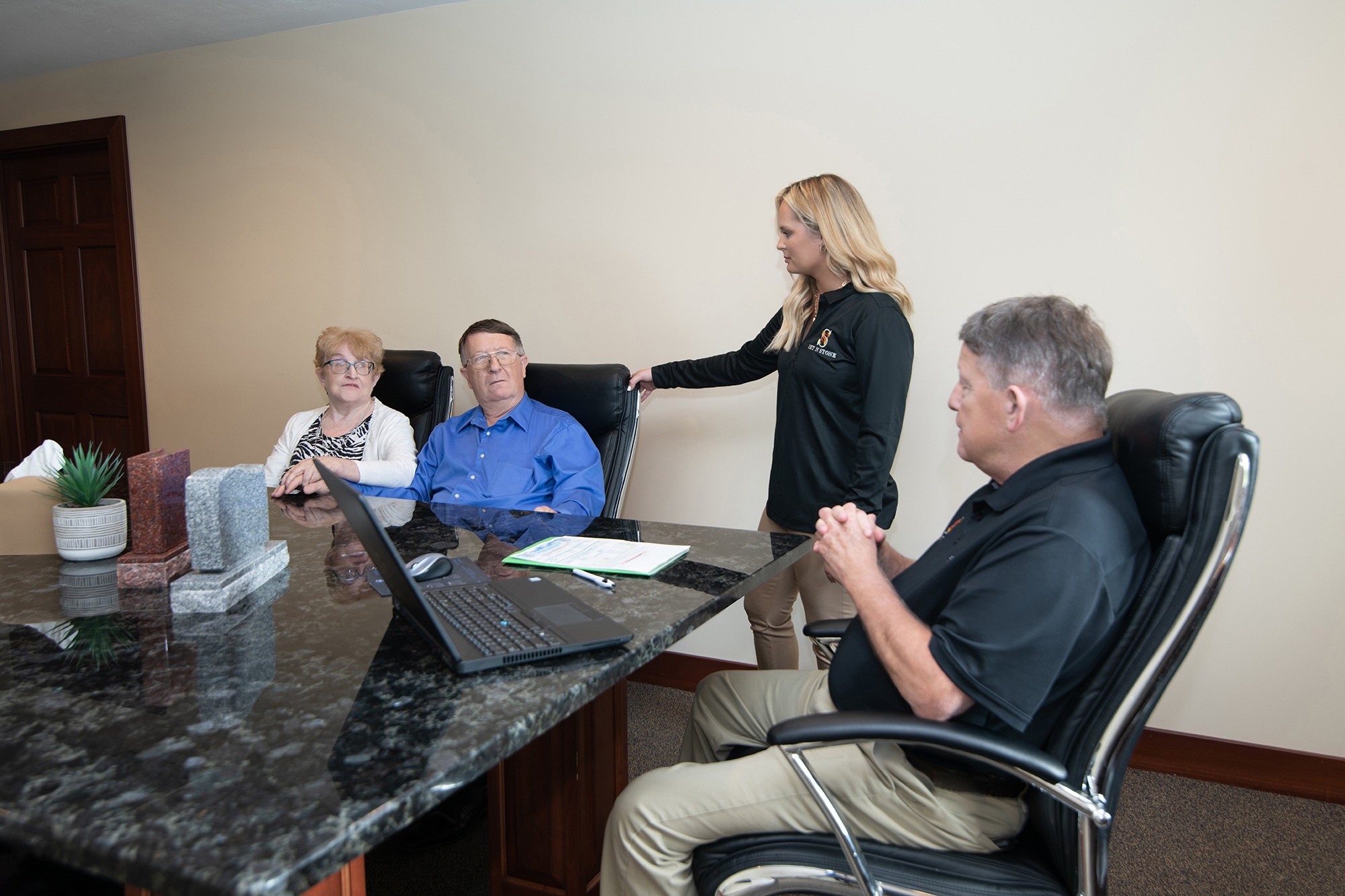 Visit our Indoor and Outdoor Showroom
We are able to create any monument that you need. We offer flat markers, grass markers, bevels, slants, uprights, benches, stones and many more. We are also able to create your monument in a full range of colors and materials. Contact us today to discuss options.